Hector was the eldest son of King Priam and Queen Hecuba of Troy. He was the leader of the Trojan contingent in the Trojan War, his father being to old to lead personally. He was married to Andromache and had a young son, Astyanax (also known as Scamandrius). who was killed during the sack of Troy. He was fated to die by the hand of Achilles, who's own fate rested on his decision to kill Hector and thus take revenge for Patroclus's death at Hector's hands.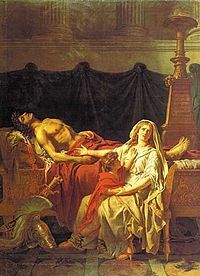 In Mythology
[
]
He was killed by Achilles in combat, after he killed Patroclus and many other Greeks. He is commonly reputed as one of the bravest and deadliest heroes on the Trojan side, and indeed in the war itself. His death was avenged by Paris, his brother.
The Aeneid
[
]
As a ghost, he appeared in Aeneas' dream and told him to flee Troy.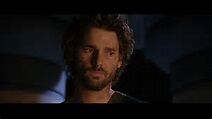 In Popular Culture
[
]
Film
[
]
In the 2004 film Troy, Hector was played by Eric Bana.
Family
[
]
Dardanid Genealogy in Greek mythology

| | |
| --- | --- |
| | |